IMPORTANT: First, unplug the device.
Remove the blade and reassemble it as shown in Fig. A of the manual. It may need to be retighten. You will need to push the SPINDLE LOCK BUTTON(1) then push the FIXED UPPER BLADE GUARD(2) forward. Using the ALLEN KEY (3) to the blade bolt, rotate it counter-clockwise until the bolt is released. Take out the OUTER FLANGE and INNER FLANGE. Ensure that they are not damage. If there is no apparent damage, reassembled the blade and ensure that it is tighten securely.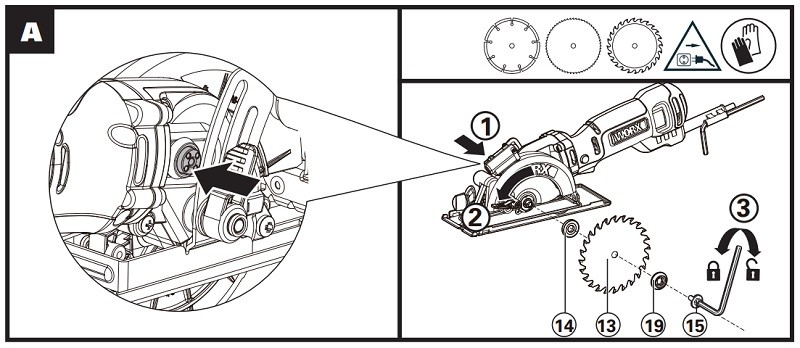 Possible Cause:
Blade was not properly secured.