(WG779) 40V POWER SHARE 4.0AH 14" CORDLESS LAWN MOWER
Check blade

Try this solution
Replace the blade
Replacement blades can be found here.
1. Remove the SAFETY KEY (1) and the batteries

2. Put on heavy garden gloves
3. Hold the BLADE(19) and unscrew the BLADE BOLT (18) counter-clockwise using a spanner wrench, then remove the BLADE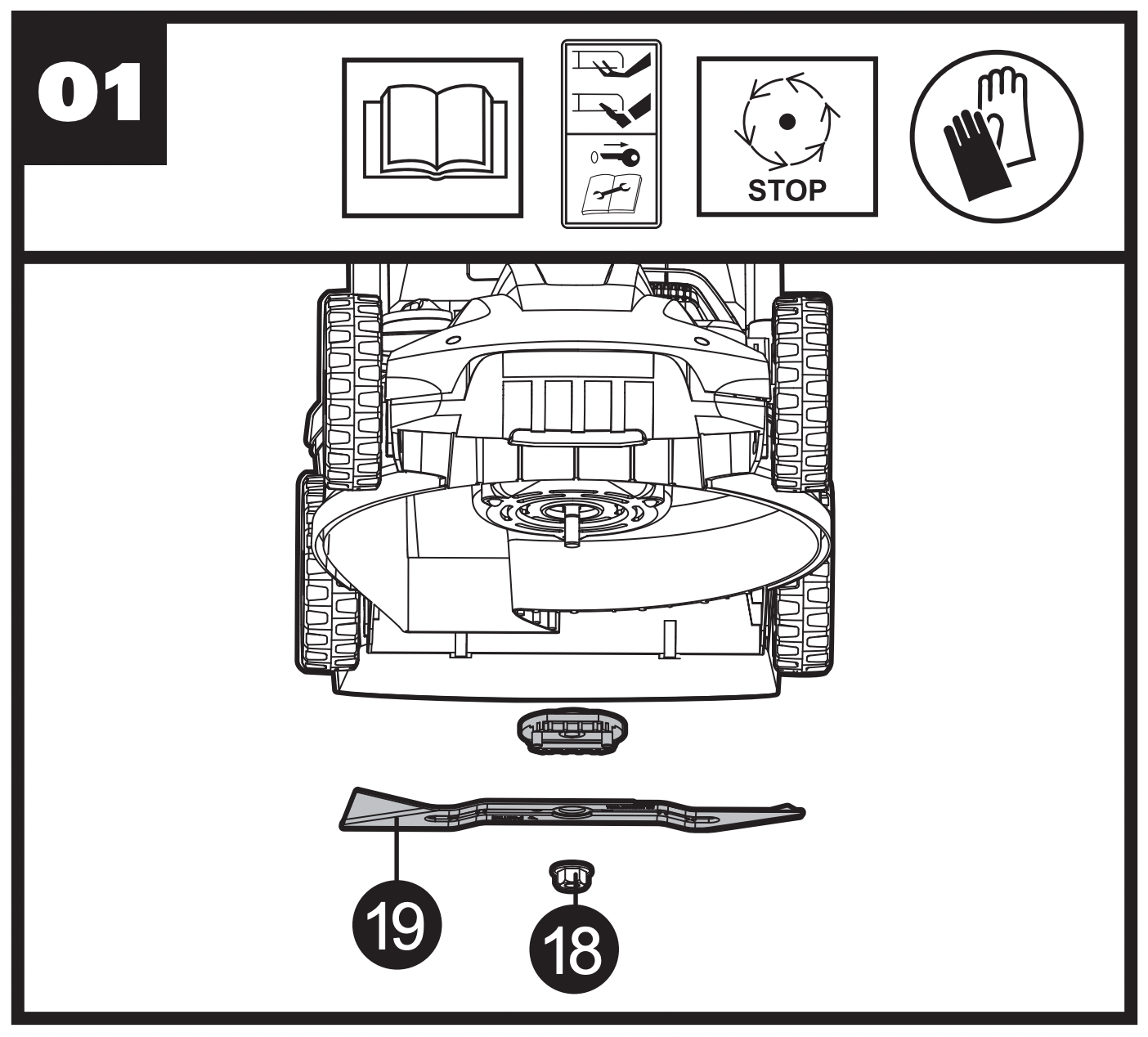 4. To re-assemble, position the BLADE (19) with the cutting edges towards the ground.
Then securely tighten the BLADE BOLT (18).