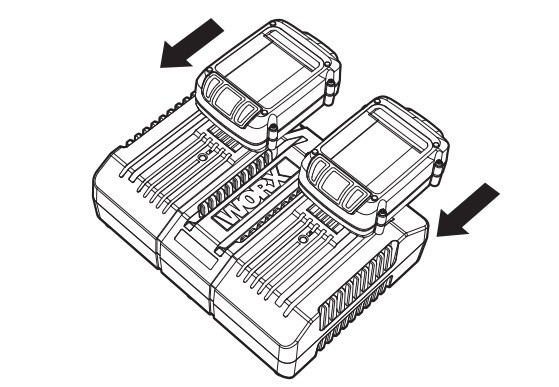 If no light shows on the charger, check if the outlet is working. If the charger still shows no light, the charger needs to be replaced.
Possible cause:
Batteries are low on power.
Once they are fully charged, properly place the batteries into the tool.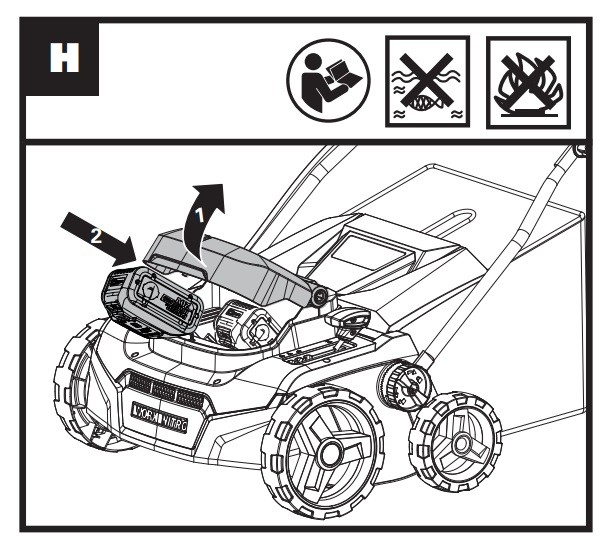 Pull the OPERATING BAIL and push the START BUTTON at the same time to start. Once started, you may release the START BUTTON on the right.