Possible cause:
The chain has a kink in it.
Turn the CHAIN TENSIONING KNOB (8) until the CHAIN COVER (9) can be removed.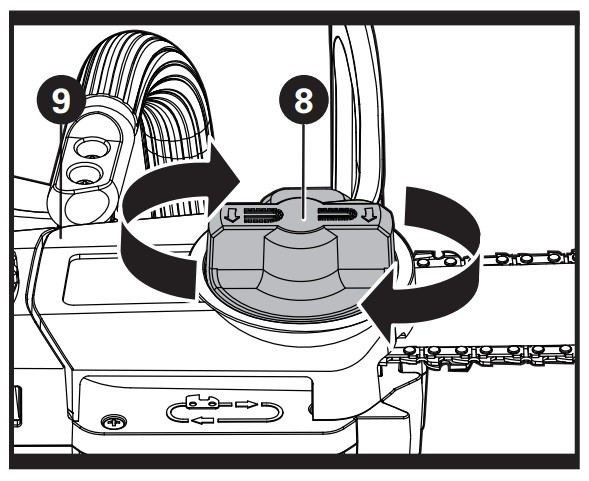 Remove the chain from the GUIDE BAR to fix the kink in the chain.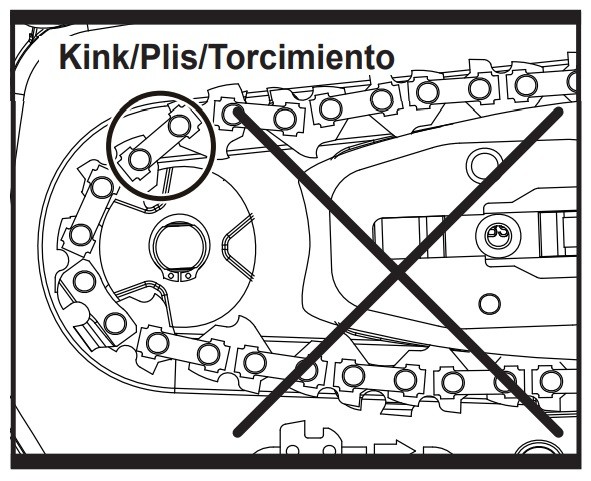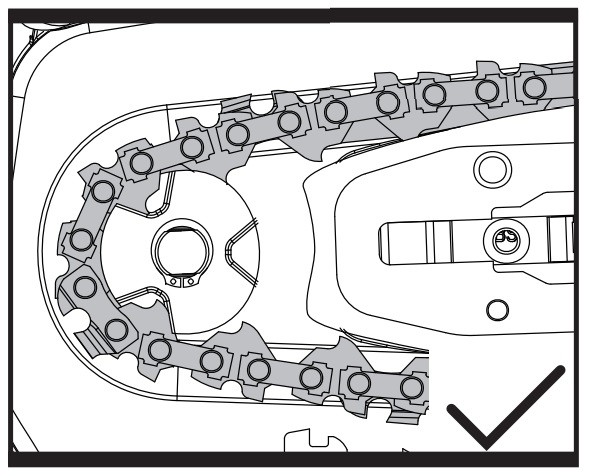 Reattach the chain to the GUIDE BAR. The chain should be tight to the end of the GUIDE BAR. Attach the loose end of the chain to the DRIVE SPROCKET (16). Cover the bar and chain with the CHAIN COVER and tighten it.