Check that the hub dial is set to "Min" then push the ON/OFF SWITCH to start.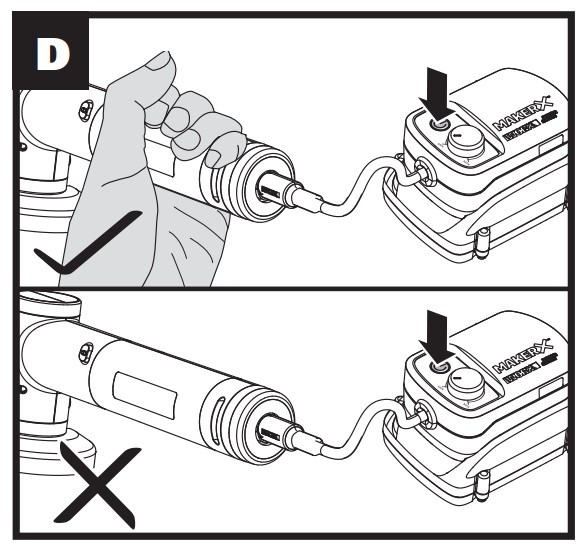 Possible cause:
Battery is low on power.
NOTE: Always start at no load to achieve maximum speed then start working. Do not use excessive contact pressure. A correct and uniform speed enables better performance.