To change your blade, first unplugged the tool from the power source. Then pull out the ONBOARD HEX WRENCH and place it on top of the tool.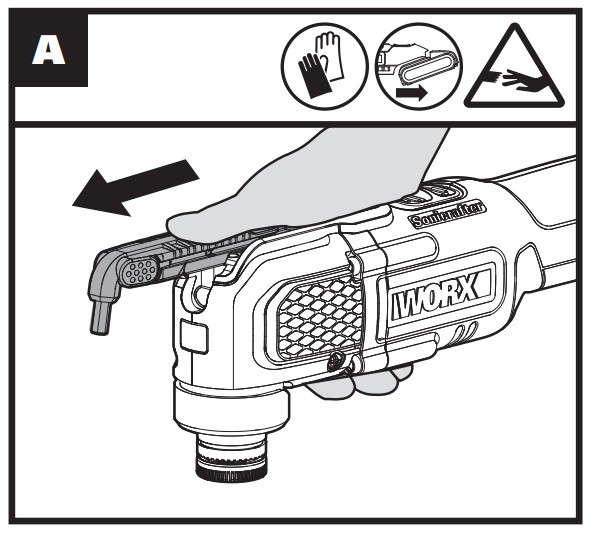 Rotate the lever counter-clockwise until the flange releases the blade.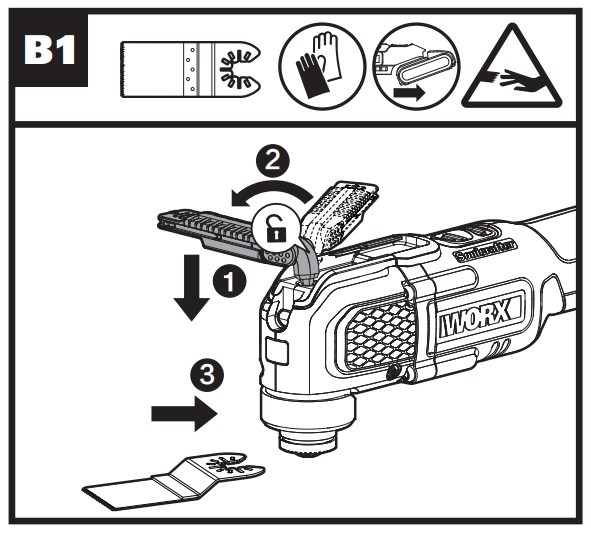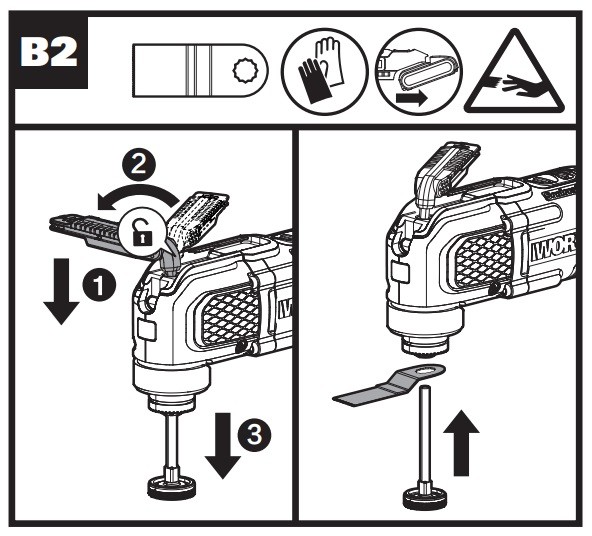 Switch the blade and turn the wrench clockwise to secure the blade.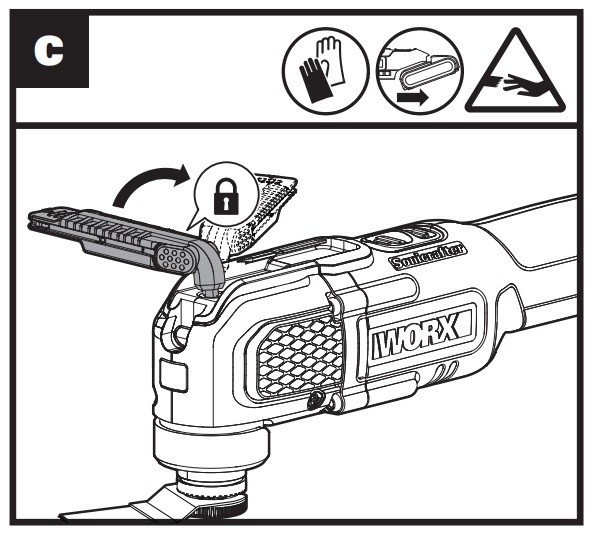 Once tighten, slide the hex wrench back into place.